This machine is suitable for various products for smaller amount production because it performs labeling by setting cut (sheet) labels in a hopper, and has a compact design, easy operability, and wide versatility.
This model contains all the essence of labeling machines, and determined the direction of development of labeling machines. The model has been produced since 1968 until today.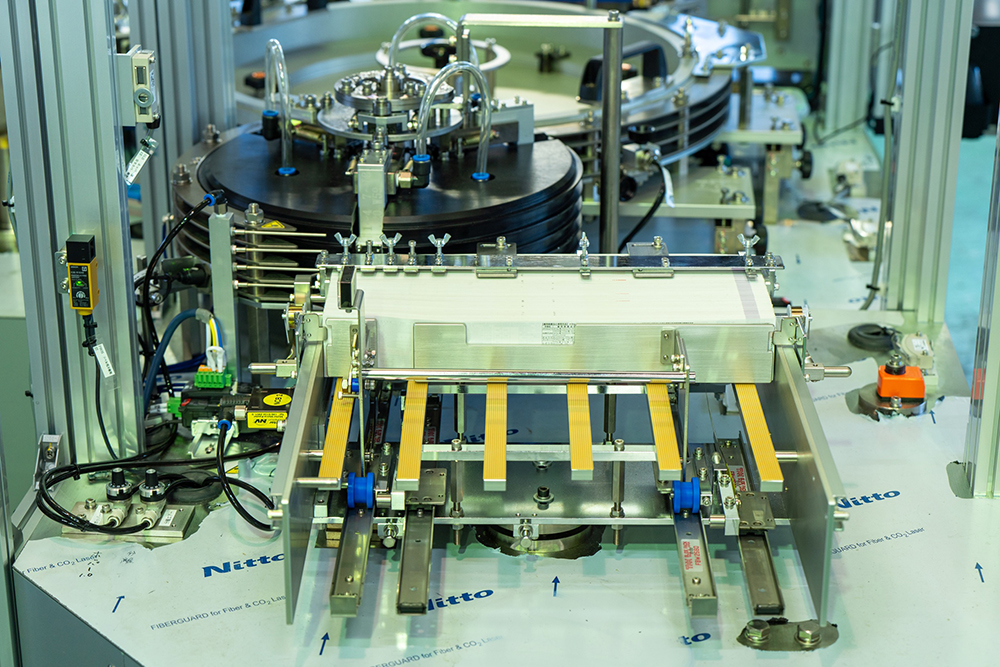 Characteristics
A hopper type labeler by KOYO which enables high precision labeling with easy operation.
Highly rated especially in food, pharmaceutical and chemistry field.
Lineups
There are various types of hopper type labelers as shown below. Please feel free to contact us.
Type
Model

Description

LN-101C(LNO)

Basic model which attaches one label to each rounded container

LN-102C(LFB)

This model attaches two labels (front and back) to each rounded container

LN-112CS(LRW)

This model conveys labels in S shape and attaches two labels (front and back) to each flattened container.

LN-121CS(LSAK)

This model can attach labels to both rounded or rectangular containers

LN-151CJ(LK-KO)

This model is developed to attach national certificate stamps and incorporates mechanism to prevent wasting any sheets

LNT(LT/LHT)

This model with rotary mechanism can attach one or multiple labels to each container, even at shoulders of containers

LH

This model comes with a fixed hopper which is convenient for replenishing long labels, and telescopic adsorption head for suction drum
Options
The following functions can be added to this product as options.
Printing device

(Ink jet printer / Laser marker)
Printing inspection device

Print quality inspection device/image sensor
Visual inspection device

Image sensor
Two overlapping label sensor

Tank type/simple pump type
Atomatic glue supply device

Detected by sensor
Whole Glue Application Davice

Consist of two glue application