This product for pasting tack labels.
Our tack labelers realize higher precision for labeling and conveying, and has been widely used among pharmaceutical manufacturers.
Mechanisms complied with the GMP standard is used, such as system to prevent sending failed products to the next process and human errors.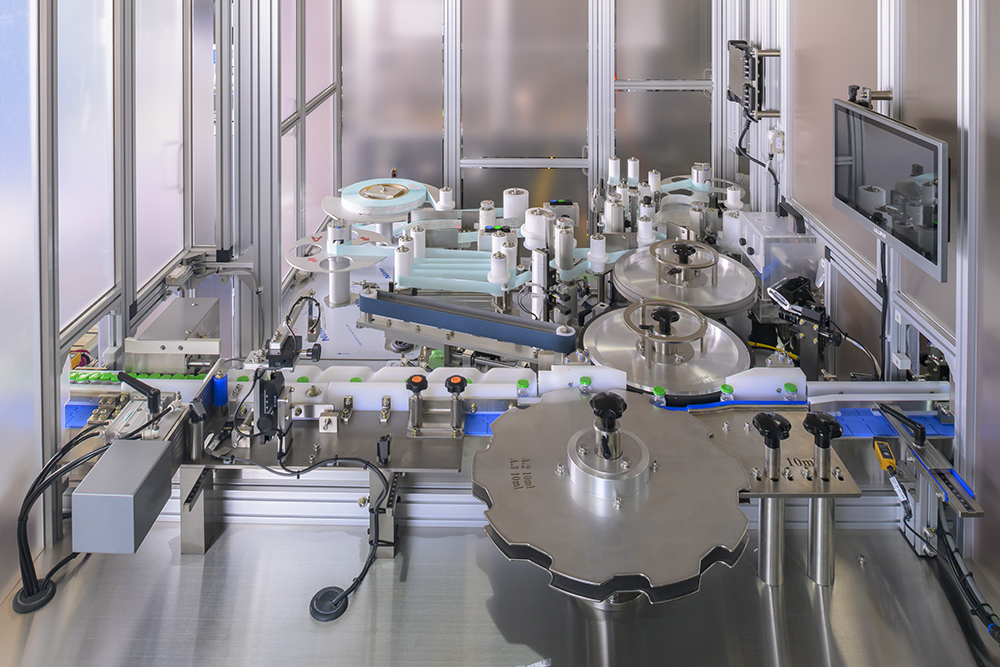 Capability
High Speed type
Direct Attachement type
It depends on container. Please contact us for more information.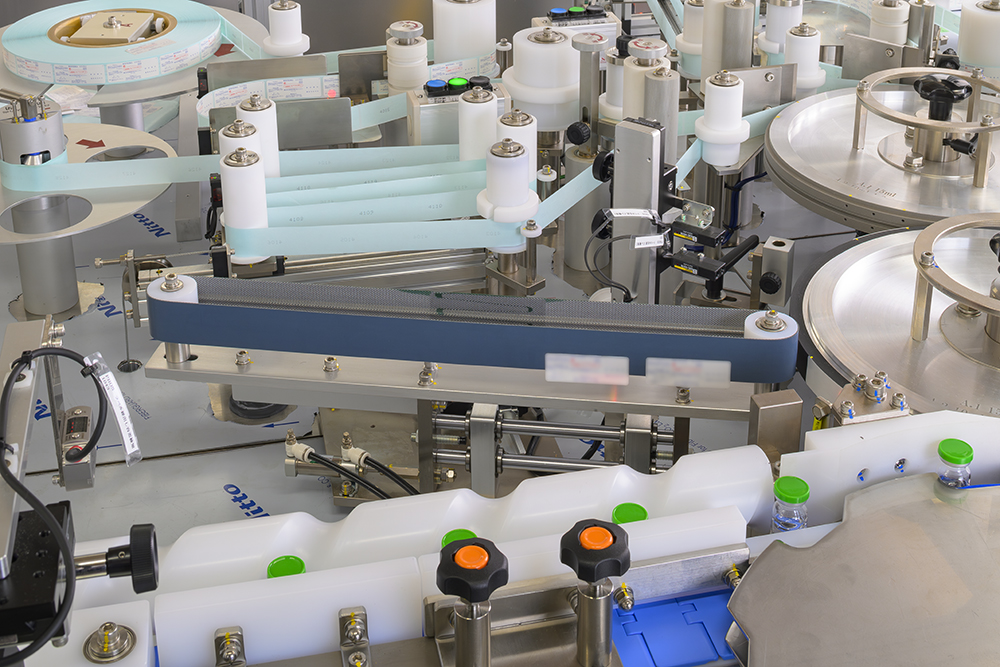 Characteristics
This type is widely used for pharmaceuticals, cosmetics, and food products.
Lineups
We have a wide range of tack labelers as below. Please feel free to contact us.
Type
Model

Description

LD

This is suitable to produce various products for smaller amount. Labels can be attached to rounded or rectangular containers. Suitable for slower production.

LK

Basic model which conveys containers linearly, and conveys labels intermittently to attach one label to each rounded container.

LR

Basic model which conveys containers linearly, and conveys labels continuously to attach one label to each rounded container.

LKS

Containers are star conveyed and suited for pharmaceutical manufacturers which require labeling of vials, ampoules and syringes at high speed.

LKT

Labeling to rounded, cornered, flattened or tapered containers possible, and they are conveyed by rotary mechanism. Multiple labeling to each container possible.
Options
The following functions can be added to this product as options.
Direct Attachment

Labels from detaching plate are directly attached to containers. Attachment drum is not used according to capabilities, shapes of containers or attachment specification.
Multiple Attachment

Attachment of multiple labels to each container, or attachment to deformed containers (cornered, orbital or tapered) possible.
Drum Attachment

Detached labels are delivered by attachment drums with vacuum mechanism. The labels contact with containers with the surface while supported until attachment is complete, which makes it possible to high performance and high precision attachment.
This can minimize electrostatic effect when attaching labels.
Defect Label Eject Device

Test device detects defect labels. The defect labels on the drum are delivered and ejected one by one on belt after detached.
Labels are not attached on containers.
History of defect labels can be easily checked as labels are ejected in order of defect occurrence (successful ejections are checked and confirmed).
Detection of Misalignment of Labels

Two fiber sensors on top and bottom of the drum detect misalignment of labels.
Misaligned labels are detected when they pass through the sensors and then ejected and collected on defect label ejection belt.
Automatic Changer of Labels

Label conveyance device has two stations, and switches labels automatically when labels of one station is empty.
This enables switching of labels without stopping machines.